Meet the "Liberty Pike Band"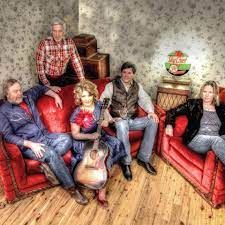 Valerie Smith & Liberty Pike love to play music. It is just that simple....each member has performed for audiences across the United States, Canada, UK, Europe and on cruise ships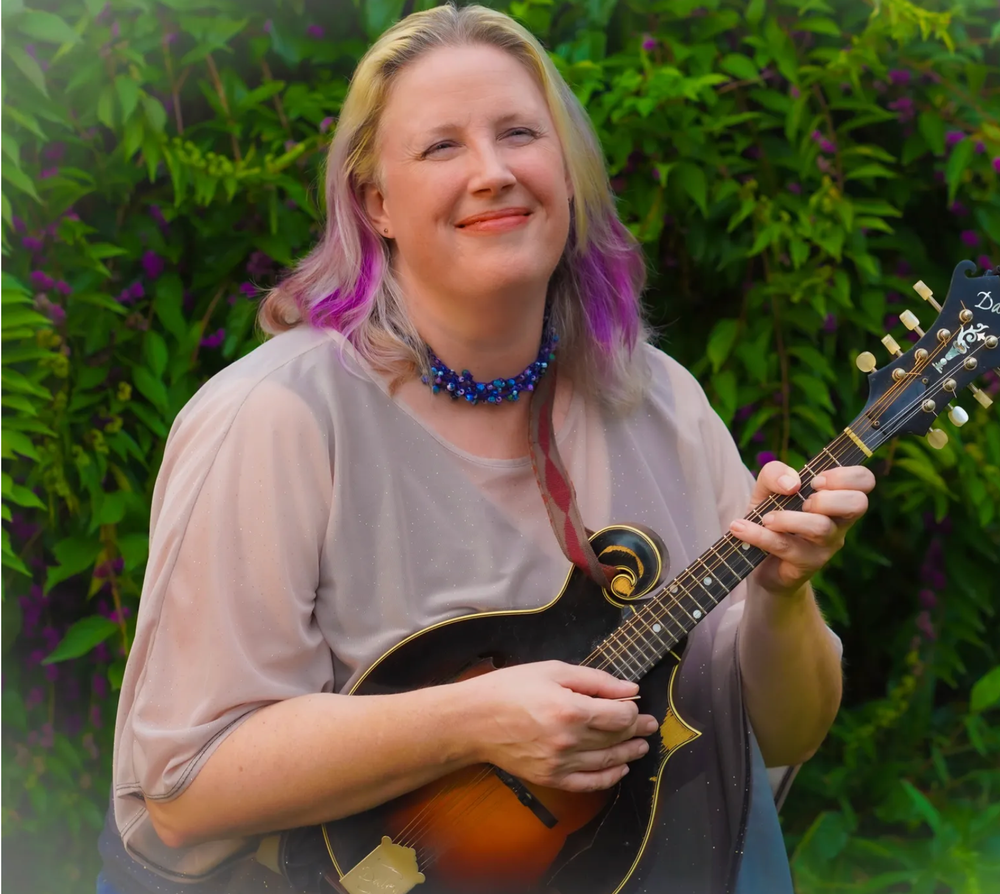 Mandolin/Vocals 
Lisa Kay Howard has been playing bluegrass professionally across the US and Canada for 25 years. She started out at 14 in 1989 performing with her family band, Crooked Run and later founded the DC-based band Badly Bent. She spent several years touring and recording with southern Maryland's Flying Blind Bluegrass, and Jay Armsworthy and Eastern Tradition. In 2007, she began fronting her own Lisa Kay Band in the region, and in 2013 she joined the group East Of Monroe, an Americana band that showcases original material. Lisa Kay is a 26-year veteran bluegrass radio host and concert MC, and hosted a show for many years on Washington DC-based WAMU's Bluegrass Country, before joining Valerie Smith's host roster on Bell Buckle Radio. She is also the co-founder of the DC Bluegrass Union, an organization that promotes and encourages bluegrass in Washington DC and beyond, including extensive youth outreach.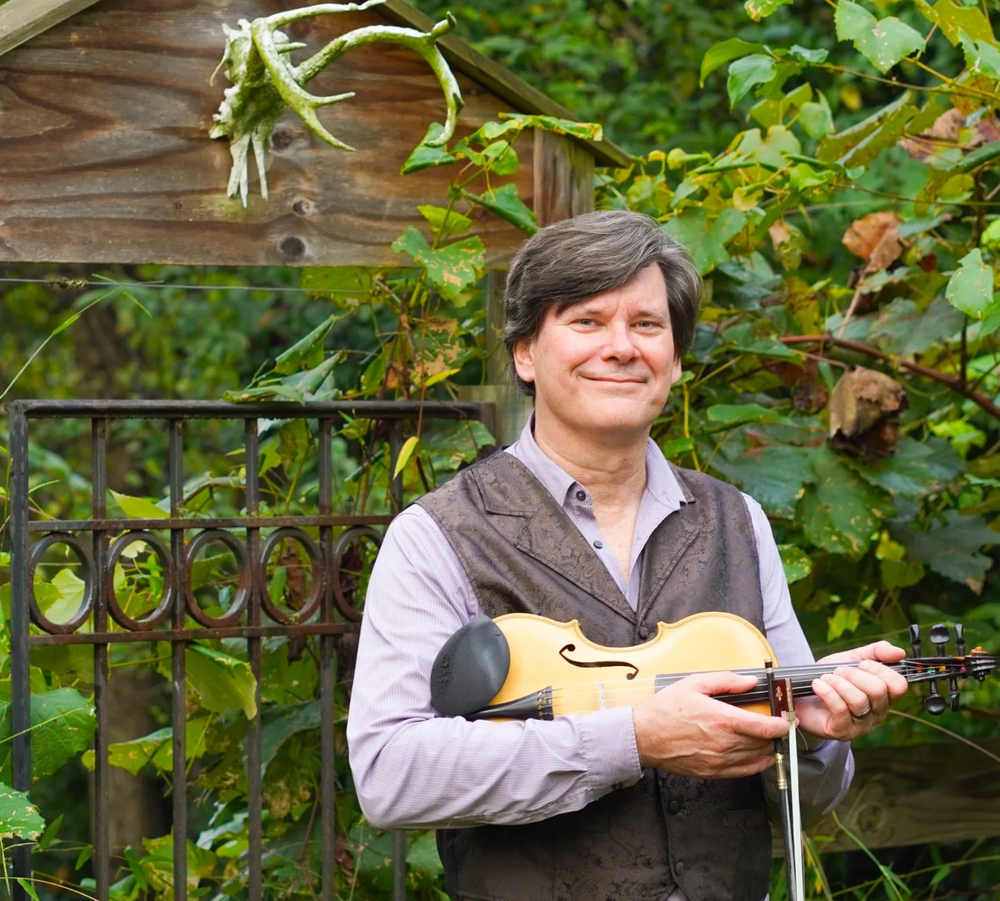 Wally Hughes is an excellent singer and multi-instrumentalist originally from Delaware, now residing in Northern Virginia. Wally has been playing bluegrass  across the US and Canada since 1972.  His Dad tried to get Wally to play fiddle at age 9, but he was too interested in horses and baseball. But, then Wally's family went to a festival in Georgia and there was only one dobro player there, so at age 11, Wally decided that was the instrument for him and he picked up the dobro. Within  weeks he was on stage playing with the family Bluegrass Band called the Hughes Family. Playing fiddle with the family for square dances finally gave him his love for that instrument. His sisters played guitar and banjo, so  he  soon learned the instruments they played as well.  For a number of years, he fronted his own band in Delaware called Fretloose while recording and playing with other groups from the area as well. He is also a member of "Level Best" and "East of Monroe." 
He recorded and played in a band called Penn Central with Steve Huber in the early 80s and has performed with Mike Auldridge, Bill Emerson, Mike Munford and many other top DC bluegrass musicians since moving to Northern Virginia. He regularly teaches at festival camps, including Delaware Valley Bluegrass Festival's Kids Academy, teaching fiddle, Dobro, and guitar.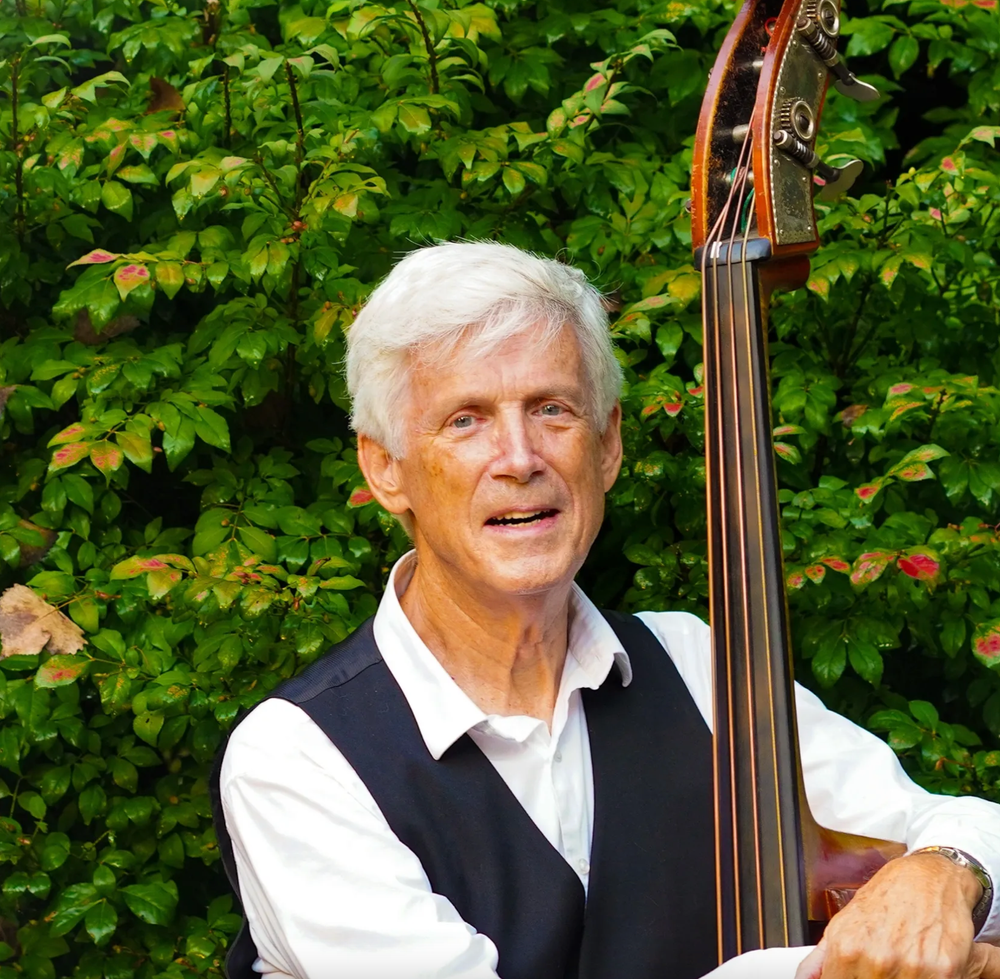 TOM GRAY 
Upright Bass/Vocals 
Tom Gray is best known for his bass work with two iconic bands, The Country Gentlemen and The Seldom Scene. The configurations of both of those bands while Tom was a member were both inducted into the International Bluegrass Hall of Fame. Therefore, Tom is the only person to be inducted into the Hall of Fame two times. 
Tom has played his bass fiddle on well over 100 recordings with  other artists including Tony Rice, Ricky Skaggs, Emmylou Harris, Hazel  Dickens, Bill Clifton, The Federal Jazz Commission, and the Stanley Brothers.  He has gained a following among the other bassists attracted by his melodic bass lines. Tom has been voted the best bassist 8 times by 3 magazines. With several bands, he has played in most states of the U.S., in Canada, Japan and at many festivals. Tom can be seen conducting bass workshops. 
Tom was born Feb. 1, 1941 in Chicago and raised in Washington D.C., where he attended George Washington University and became very active in the bluegrass music scene. At the age of 19, he began working as a cartographer for National Geographic, and started playing professionally with The Country Gentlemen. Tom would maintain both careers - music and maps - for a lifetime. 
In 2012, the D.C. Bluegrass Union gave Tom its Washington Monument Award, acknowledging a lifetime of achievements in the local music scene.